SPIRALBRIDGE TECHNICAL DOCUMENTATION
we operate afew service portals which are added over the years, please check out the documentation required based on the service portal
FUGUFISH.NET™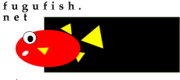 WEB HOST - WebDav
in general, the default web host for most customers will be on
please use webdav to access upload/download your webpages and shared documents. you will need a valid user and password to access your web storage area.
please see also the webdav setup guide: webdav
EMAIL USERS
the recommended email client to use is mozilla's thunderbird
web-based email can be accessed with full email and password at this address: MAIL.FUGUFISH.NET
PASSWORD RESETS
All sites will have at least one POSTMASTER. All password resets are only send to the active POSTMASTER. Please see the POSTMASTER that resets your password.